It's Bailout Time
Just in time to save the financial world from doom, Federal regulators converted Wall Street's remaining stand-alone investment banks, Goldman Sachs and Morgan Stanley, into bank holding companies night. This marks the end of the era of the Wall Street investment bank Goldman Sachs and Morgan Stanley sought shelter with the Federal Reserve to survive a financial storm that destroyed their rivals. Group of Seven nations welcomed the $700 billion U.S. markets bailout plan on Monday but there was no sign that other governments saw any need to follow Washington in setting up rescue packages of their own.
....
Holy Helicopter Kenosha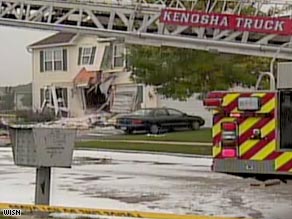 A helicopter crashed through a house and came to rest in flames across the street in Kenosha, Wisconsin. Two people aboard the chopper were killed. The home's five occupants made it out okay, officials said. The helicopter entered the roof in the back before exiting near the house's front door Sunday morning.

....
Happy Emmy Awards
- Tina Fey especially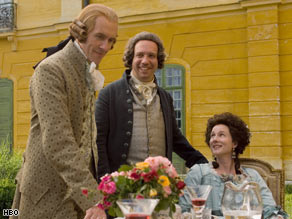 Some of the big results.
In case you missed it, HBO's "John Adams" set a record and won 13 Emmys overall. The miniseries received 23 nominations. "Mad Men" wins Emmy for best drama. "30 Rock" is best comedy; Tina Fey and Alec Baldwin also win well. Of course, "Colbert Report," "Daily Show" won something.

"30 Rock," nabbed four trophies night, including the NBC show's second consecutive nod for best comedy series. Tina Fey used her moment in the spotlight to beg for more viewers.