Where were you seven years ago?
Today is the seventh anniversary of the September 11th terrorist attacks on the US.
Barack Obama and John McCain, will appear together at ground zero in New York. Their campaigns agreed to halt television advertising critical of each other for the day.
The moment of silence at the White House will occur at 8:46 a.m. — the exact time that terrorists slammed the first of two jetliners into the World Trade Center. The Pentagon was struck about an hour later.
President Bush is observing the anniversary at the Pentagon dedicating a memorial that has 184 benches over small reflecting pools, representing each life lost when American Airlines Flight 77 flew into the symbol of U.S. military.The Pentagon ceremony will include a wreath laying, music and a reading of the names of the 184 who died . The Pentagon Memorial was built at a cost of $22 million on a 1.9-acre parcel of land adjacent to the Pentagon and within view of the crash site.
Nearly 3,000 people died when terrorists crashed hijacked airplanes into the World Trade Center in New York, the Pentagon and a field in Shanksville, Pa.
................
IKE heads to Texas
Forecasters say the storm could slam into the Texas coast,south of Galveston. Ike is expected to become a powerful Category 3 storm late Friday or early Saturday.
Mandatory and voluntary evacuations were planned or underway in at least seven coastal counties.

...............
Amazing story at sea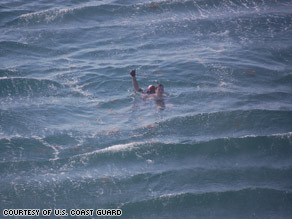 A father and his autistic son were swept out to sea as they were swimming. The two had to tread water for more than 12 hours in the Atlantic Ocean before being rescued. The father says that his son's autism, love of water may have helped save his life. They used Disney lines as call and response as rip current tore them apart. The pair was separated after four hours and survived by themselves for eight hours more. Each believed that the other was dead at one point.

"With many kids with autism, the thing that is so dangerous is that they have no concept of fear or fear of death," "In this case, though, it perhaps saved him -- that and the fact that water is one of his favorite things. Whenever he goes missing or tries to run away, we can always find him near water ... even at the mall if it is just near a fountain."