Man Versus Muskrat
In Winfield Mo, volunteers put together a heroic effort to hold back the Mississippi River. The effort Friday thanks to a burrowing muskrat. Seems that the rodent dug a hole through the earthen levee allowing water to penetrate the floodwall, which failed shortly before dawn.
..............................................
Asleep in the cockpit.
An Air India flight headed for Mumbai overshot its destination and was halfway to Goa before its dozing pilots were woken out of a deep slumber by air traffic control, a report said.The napping pilots flew 359 miles past the airport and were still at cruising altitude when nervous air traffic controllers woke them up.
The flight had about 100 passengers on board.
"The plane took off from Dubai at 1:35 a.m. Indian Standard Time and then from Jaipur at 7 a.m. After operating an overnight flight, fatigue levels peak, and so the pilots dozed off after taking off from Jaipur," an unidentified source told The Times of India.
Air India is denying the incident.
..............................................
Banning ALL kinds of smoking in bars.
Amsterdam's
famed
marijuana bars
have weathered many challenges over the years and are still smoking. On July 1, the Netherlands will be one of the last European countries to ban smoking in bars and restaurants in compliance with EU law. No word yet one whether the bar will offer the drug in other forms.
..............................................
Do we need to know about Mini-Me's Mini Sex Tape?
The Famed Austin Power's Mini-Me seems to be the latest Hollywood star caught up in a sex tape frenzy (which proves that it can happen to anyone). A 25-second snippet of video showing actor Verne Troyer and a former girlfriend having sex, has been a hot view online.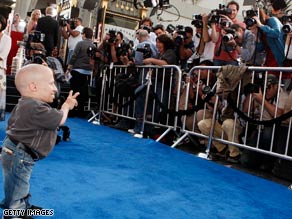 Verne Troyer, aka Mini Me, says a sex tape was stolen from his home. A federal judge granted a temporary restraining order requested by Troyer's attorneys that prevents porn distributors from taking orders for the full-length video and prevents TMZ from broadcasting any more clips. Thank you Judge.

The celebrity Web site posted the short segment on its site Wednesday; Troyer sued the site and porn distributors for $20 million in damages. (Shouldn't we be suing also?)

TMZ removed the snippet of the tape redirecting Web viewers to its home page.