The Price of Gasoline in the United States is Inexpensive Compared to Most Other Nations
Aside from OPEC* member countries like Venezuela and Saudi Arabia, the price of gasoline in the United States remains comparably inexpensive among most other nations. U.S. gasoline prices were the 45th cheapest out of the 155 countries surveyed. European nations like Germany, France and the United Kingdom are paying more than double what the U.S. pays for gasoline.
Price of Gasoline for Selected Countries, March 2008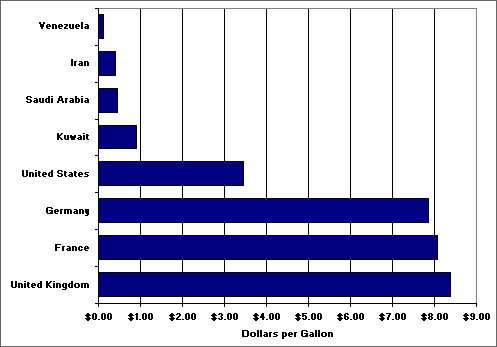 Note: OPEC - Organization of Petroleum Exporting Countries.
Supporting Information
eere energy.gov