Tropical Storm Dolly intensifies in the western Gulf of Mexico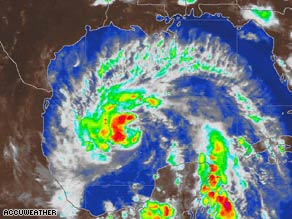 There are a lot of warnings issued along the coasts of Texas and Mexico . The is expected to come ashore as a hurricane on Wednesday, around the Texas-Mexico border.
Hurricane warnings were in effect along about 200 miles of coastline from Rio San Fernando in Mexico northward to Port O'Connor, Texas. A hurricane warning means that hurricane conditions are expected within the warning area within the next 24 hours.

............................
Remember this?
The wife of the Broadway mogul who trashed him in a widely viewed youtube video. They were granted a divorce .
A Manhattan judge gave Philip Smith a divorce from Tricia Walsh-Smith on the grounds of cruel and inhuman treatment.
Walsh-Smith lashed out against Smith in the tearful and furious YouTube video, which has attracted more than 3 million hits. She makes embarrassing claims about their intimate life and then calls his office to repeat those claims to a stunned assistant.
On the video, Walsh-Smith also goes through their wedding album, describing family members as "bad," "evil" or "nasty," and expresses concern about eviction from the couple's luxury apartment.The not so sympathetic judge called it "a calculated and callous campaign to embarrass and humiliate her husband" and to pressure him into settling the divorce case on more favorable terms than were stated in their prenuptial agreement.
"She has attempted to turn the life of her husband into a soap opera by directing, writing, acting in and producing a melodrama," the judge said
The prenuptial agreement, signed three weeks before the couple's 1999 wedding, was valid. This means that Walsh-Smith must leave their Park Avenue apartment within 30 days and that Smith, president of the Shubert Organization, the largest theater owner on Broadway, must pay her $750,000.

............................
New York Times rejects essay that Sen. John McCain wrote defending his Iraq war policy.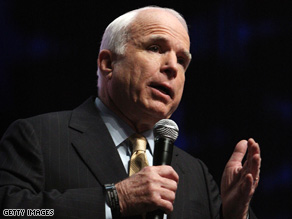 The piece was in response to an op-ed from Sen. Barack Obama that was published in the paper last week. The paper said it could not publish it as written.

In a statement released Monday, The New York Times said it is "standard procedure on our Op-Ed page, and that of other newspapers, to go back and forth with an author on his or her submission."
................................
Good-Bye Jay.....
The news has been released that Jay Leno's
last show will be Friday, May 29, and O'Brien will start the following Monday, June 1st.
This is according to what NBC executives told a Television Critics Association meeting .
............................
Former track star Marion Jones has asked U.S. President Bush to commute her six-month prison sentence for lying to federal agents about her use of performance-enhancing drugs and a cheque-fraud scam.
The Justice Department confirmed Monday that Jones is among hundreds of convicted felons who have applied for presidential pardons or sentence commutations, but would provide no further details. If granted, a pardon would remove a conviction from someone's record, while a commutation only reduces or eliminates the person's sentence.