Watch out Yogi!
Wildfire threatens homes and Park

Yosemite National Park is battling destructive wildfires. The fires are raging for miles. The fires are leaving the wilderness threatened and thousands of nearby homes have been evacuated.

...................................
Pres. Bush goes ahead with execution of former Army Cook
President Bush could have commuted the death sentence of Ronald A. Gray, a former Army cook convicted of multiple rapes and murders. However, Bush has decided that Gray's crimes were so repugnant that execution was the only just punishment.
Bush's decision marked the
first time in 51 years that a president has affirmed a death sentence for a member of the U.S. military.
It was the first time in 46 years that such a decision has even been weighed in the Oval Office.
Gray, 42, was convicted in connection with a spree of four murders and eight rapes in the Fayetteville, N.C., area between April 1986 and January 1987 while he was stationed at Fort Bragg. He has been on death row at the U.S. Disciplinary Barracks at Fort Leavenworth, Kan., since April 1988
...................................
She's Back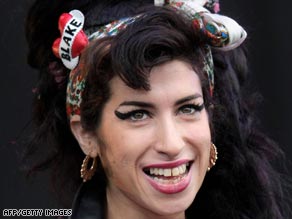 A statement from University College Hospital said Winehouse had been kept in overnight for observation. She had been suffering a reaction to a medication she was taking at home according to her spokeswoman.Troubled singer Amy Winehouse was released from a London hospital after an overnight stay to treat what her spokesman said was an adverse reaction to medication.
According to a spokespereson for the singer. "She was kept in overnight purely for observation."
...................................
PETA wants military to stop using animals in medical training
People for the Ethical Treatment of Animals sent a letter Monday to Defense Secretary Robert Gates asking him to replace the use of animals with non-animal methods such as human simulators.
In the letter, PETA said the military inflicts gunshot, burn and chemical wounds on monkeys, pigs and goats for training.
"This outmoded practice is not only cruel, but is a disservice to the men and women who risk their lives in defense of our country and who deserve the most effective trauma training methods available," wrote Kathy Guillermo, director of the PETA's Laboratory Investigations Department.
The Army said the training is critical to teach soldiers how to manage critically injured patients within the first few hours of their injuries when there are no medics, doctors or facilities nearby.
.........................................................................................

18 Children Later...
A Romanian immigrant has given birth to her 18th child in
British Columbia
, making her the province's most prolific mother in 20 years.
Proud dad said Saturday that his 44-year-old wife gave birth to a daughter who weighed in at seven pounds, 12 ounces.
"We never planned how many children to have. We just let God guide our lives, you know, because we strongly believe life comes from God and that's the reason we did not stop the life."