NUMBER 8


Michael Phelps won his record eighth gold medal as a member of the victorious U.S. 400-meter medley relay team, breaking a tie with Mark Spitz for most golds in a single games.
The Americans have never lost the medley relay at the Olympics. The latest gold was well earned. When Phelps dove into the water for the butterfly — the third of four legs — the Americans were third behind Japan and Australia.
But Phelps, swimming the same distance and stroke that he used to win his seventh gold a day earlier, powered back to the front on his return lap, passing off to Lezak with the Americans in front.
Australia's Eamon Sullivan tried to chase Lezak down and appeared to be gaining as they came to the wall. But Lezak touched in 3 minutes, 29.34 seconds — Phelps' seventh world record in his personal Great Haul of China.
..............................
Septunplets. Ouch!
An Egyptian woman gave birth to septuplets
The newborns, four boys and three girls, weigh between 3.2 pounds and 6.17 pounds and are in stable condition . They have been placed in incubators in four different hospitals that have special units to care for them.

..............................
Ellen DeGeneres and Portia de Rossi are married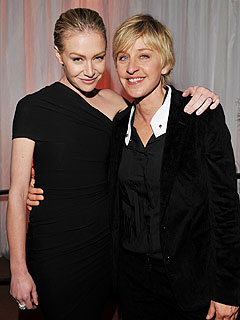 "Ellen DeGeneres and Portia de Rossi were married in an intimate ceremony at their home in Los Angeles," their spokesperson tells PEOPLE exclusively.
DeGeneres, 50, and de Rossi, 35, both wore Zac Posen and exchanged rings by Neil Lane during the ceremony.
..............................
Tropical Storm Fay
Officials urged visitors to leave the Florida Keys on Sunday ahead of Tropical Storm Fay, which forecasters said could strengthen to a hurricane.
Tropical Storm Fay strengthened as it approached central Cuba early Sunday on a path that could place it near the Florida Keys by Monday, the National Hurricane Center said.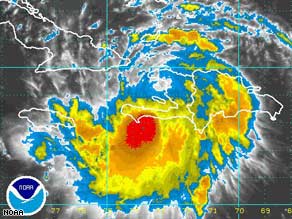 As of 5 a.m. ET Sunday, the center of Fay was about 125 miles south-southeast of Camaguey, Cuba, and about 445 miles southeast of Key West, Florida.
It was moving west-northwest at about 13 mph and was expected to turn northwest and slow slightly during the next couple of days, the hurricane center said.
According to the forecast track, Fay was expected to deal a glancing blow to eastern Cuba on Sunday, skirting the coastline of the island nation before coming ashore in western Cuba during the evening hours or early Monday.